Posts tagged
Search
Searching for images on Google isn't always an easy task using words alone. Your search is going to rely on how images on the web are tagged or captioned. A new tool, however, lets you use self-created images, rather than words, to find pictures on the web.
Unofficial Google Image Search by Drawing lets you draw a picture, drag and drop a photo from your computer, or take a picture. It then searches the web for similar-looking images.
The tool works fairly well for simple images. Check out the video above for a demo.
Franz Enzenhofer, an Austrian developer, created the tool. Give it a shot and tell us in the comments how it worked for you.
Could you see this being a useful tool — especially, say, for designers and artists? Or is it just a bit of fun?
Most of us use Google search to search on various topics, products, tips, etc. No doubt it's one of the best search engines available out there. In order to search something we simply enter the keywords in the search bar and search for stuff but did you ever know that there are several built in functions within Google which makes searching stuff even easier. Some of you'll know about them. But well if you don't, then here they are: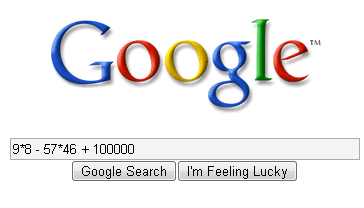 Quick refreshing of Microsoft's E3 landing page has apparently revealed some of the things it will be announcing within a couple of hours at its E3 press conference, including new features for Xbox Live like Voice Search and new look for the service. With the explosive popularity of the Kinect add-on, it looks like the system is being refashioned with support built in from the ground up as opposed to the current menu system that's more of an afterthought. Also mentioned on the page are Dance Central 2, Kinect Sports Season 2 and most importantly, two new Halo games. One is Halo: Combat Evolved Anniversary which appears to be the HD (& possibly 3D) remake leaked by Joystiq previously, while the other is Halo 4 — no explanation needed. We'll surely find out everything when the press conference kicks off live at 12:30 p.m. Eastern and of course we'll be covering all of the news live right here.